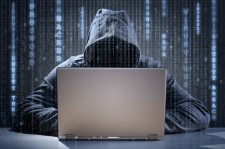 Information regarding a massive 2014 Yahoo! security breach has just been revealed as a hack said to have involved the theft of information from at least 500 million Yahoo accounts. InternetReputation.com professionals want to know: Is your personal information safe and secure?
San Francisco, CA, September 23, 2016 (Newswire.com) - ​​​​​​Recent information has just been released regarding a major 2014 Yahoo! security breach, one that is said to have impacted, at the very least, 500 million Yahoo user accounts. Stolen personal information from these accounts, according to USA Today, could have included anything from names, telephone numbers and email addresses to dates of birth and potentially even both encrypted or unencrypted security questions and answers.
The hack, which was made public on Thursday, September 22, is said to be the biggest breach of user accounts in history; an eye-opening event that could have potentially put the private information of nearly half-a-billion people at risk.
"We work tirelessly to ensure our clients have control over their personal data, and to restore control over their online reputations, as quickly as possible."

Allan D., Digital Security Expert
The question people must now ask themselves is "did this information impact or risk my personal information?"
A question of necessity, for sure, but one of which the removal and privacy protection experts at InternetReputation.com are all too familiar. A leader in online monitoring and information removal since 2011, InternetReputation.com has successfully removed unwanted personal information from hundreds of online data-sharing sites for thousands of satisfied clients.
The digital technology firm, which prides itself on innovation and customized removal and reputation management solutions, continues to offer 24/7 proprietary monitoring those seeking a more secure online presence.
Both Yahoo! and InternetReputation.com recommend taking immediate action to protect themselves and their information should they currently possess a Yahoo! user account. This includes taking the appropriate steps to change their passwords, security questions and answers as soon as possible.
InternetReputation.com specializes in Privacy Protection and monitoring, offering a fast and affordable monitoring solution that will make past and present Yahoo! users aware and alert of personal information online just as soon as they have been exposed.
Should past and current users select Internet Reputation for online privacy protection and/or 24/7 monitoring services, they will receive customized solutions that will not only provide notifications of online activity surrounding their name, but also the opportunity to remove their personal information from data-search sites throughout the Web.
"Anyone that believes their personal information may have been compromised by this latest hack , or are currently experiencing information exposure anywhere online, may contact our customer support at any time," said a professional at InternetReputation.com.
About: The recent hack of 500 million Yahoo! user accounts resulted in the theft of much personal information, including names, numbers, emails, and more. InternetReputation.com offers a variety of customizable removal and monitoring solutions to help people recover from such attacks both quickly and effectively.
Contact Information:
InternetReputation.com
Phone: 888-977-5125
Website: www.internetreputation.com
Source: InternetReputation.com
Share: